Classes and Workshops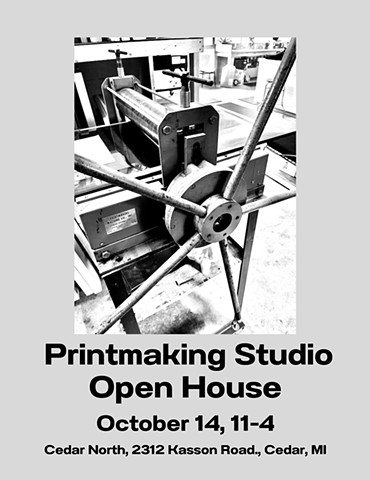 Are you curious about monotype printmaking?
Come to the Cedar North Printmaking Studio Open House. If you are a seasoned printmaker or if you have just wondered what printmaking is all about, you will be fascinated to see what really happens in a printmaking studio. Witness our classic Charles Brand and Sturgis etching presses in action.
See printmaking demonstrations by artists Royce Deans and Angela Saxon. You will probably learn some trade secrets.
Printmaking tools, ink, and paper will even be available for you to try your hand at making a print.
No drawing or printmaking experience necessary.
Saturday, October 14th
11 am - 4 pm
FREE • All materials will be supplied.
Come one, come all.